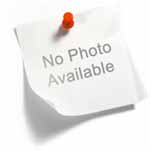 Malaysia
Universiti Sultan Zainal Abidin, Malaysia Associate Professor
Rabiul Ahasan
Address:
Rabiul Ahasan Associate Professor Universiti Sultan Zainal Abidin (UniSZA) 21300 Kuala Terengganu, Malaysia.
Research Interests:
Environmental health
Epidemiology
Socio-economic status that affect health
Military ergonomics.
Biography:
Biography Currently Dr. Rabiul Ahasan is working at Universiti Sultan Zainal Abidin (UniSZA), Malaysia and teaching clinical courses. Dr Ahasan has consulted with various educational and industrial organisations and conducted resaerch in the area of human factors and ergonomics. His work has resulted in a goal of supporting ergonomic strategies and improvement of workplace health and safety. As an executive editor of Occupational Medicine & Health Affairs, he would like to invite authors to submit research articles in the multidisciplinary area of occupational health, safety, and ergonomics.