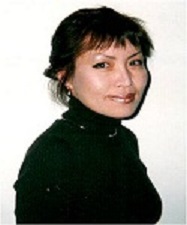 United States
Professor,
Departments of Biochemistry,
Orthopaedic Surgery and Internal Medicine (section of Rheumatology),
Rush University Medical Center,
USA.
(312) 942-3091
(312) 942-3053
Hee-Jeong Im, Sampen
Address:
Rush University Medical Center
Department of Biochemistry
Cohn 516, 1735 W. Harrison
Chicago, IL 60612
Research Interests:
Musculoskeletal diseases, Arthritis, orthopaedic research.
Biography:
Dr. Im-Sampen's long-term dedicated research on musculoskeletal diseases has been recognized by "Arthritis National Research Foundation Scholar Award".
"Kappa Delta Elizabeth Winston Lanier Award" from the Orthopaedic Research Society (ORS) where she serves as an Executive Member of the Women's Leadership. .
Her successful mentorship has been recognized by one of her ex-graduate students (Dongyao Yan, PhD) who received John E.
Turfant Ed.D Award for Excellence in Graduate College Research as well as recent funding by one of her postdoctoral fellows (Xin Li, MD, PhD) to investigate the pathological role of microRNA in OA from Arthritis National Research Foundation.
Membership:
2012-present - Sigma Xi Executive Member
2006-present - Member of the Society for Physical Regulation in Biology and Medicine (SPRBM)
2004-present - Member of the American Society for Bone and Mineral Research (ASBMR)
2000-present -Member of the Orthopedic Research Society (ORS)
2000-present - Member of American Association for the Advancement of Science (AAAS)
2000-present - Member of Mayo Fellow&rsquos Association
2000-present - Toastmasters International Speakers Forum in Chicago (Vice President)
1997-present - Member of Genetic Engineering
1997-present - Member of Biotechniques
1997-present - Member of The Scientist
1997-present - Member of American Biotechnology Laboratory