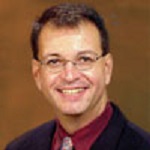 United States
East Carolina University,
School of Dental Medicine.
Brian Muzyka
Address:
Hospital Dentistry,
600 Moye Blvd,
MS626,
Greenville, NC 27834, United States.
Research Interests:
Tobacco cessation and prevention and salivary gland and signaling changes in Sjogrens syndrome.
Biography:
Dr. Muzyka is an Associate Professor at East Carolina University School of Dental Medicine in Greenville, North Carolina.
Dr. Muzyka is also the Director of Hospital Dentistry for Vidant Medical Center, a 909 bed level 1 trauma center and tertiary care facility.
He practices general dentistry and oral medicine at the Hospital Dentistry Dental Practice.
Dr. Muzyka received his DMD from Temple University School of Dentistry, certificate in Oral Medicine from the University of Pennsylvania School of Dental Medicine, and his Master of Healthcare Management and Masters of Business Administration degrees from the University of New Orleans.
He is the author of over 50 peer-reviewed articles, books, book chapters and monographs dealing with issues related to oral healthcare, healthcare management and business.
His research centers on oral health, oral medicine and the delivery of dental care to medically complex patients.
His most current research deals with tobacco cessation and prevention, salivary gland and signaling changes in Sjogrens syndrome and oral mucositis. He has lectured locally, nationally, and internationally on these subjects.
Honors and Awards:
(2000) Omicron Kappa Upsilon, National Dental Honor Society.
(2000) Sigma Iota Epsilon, National Business Honor Society.