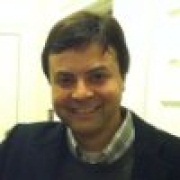 United States
Loma Linda University,
School of Dentistry.
Rahul Tandon
Address:
11092 Anderson Street,
Department of Oral and Maxillofacial Surgery,
3rd Floor, Room 3306,
Loma Linda, CA 92350, United States.
Research Interests:
Reconstruction, maxillofacial trauma, Spectroscopy, Optical Coherence Tomography
Biography:
Dr. Rahul Tandon is currently the Boyne-Geistlich research fellow at Loma Linda University's department of oral & maxillofacial surgery.
His current research endeavors include spectroscopic analysis of bone graft osseointegration, analyzing biomechanical properties of intra-oral soft tissue lesions, and evaluating methods to integrate optical technologic advances into the field of head and neck surgery.
Additionally, he has been awarded several research grants involving animal studies focusing on improving maxillofacial surgery.
He has extensive experience with research involving non-human primates, canines, and rats.
He has authored several peer-reviewed manuscripts, given over 15 presentations at several major conferences, and co-authored 5 book chapters on maxillofacial surgical techniques.
He currently serves as a program committee member for the SPIE Photonics West section on osseous surgery.