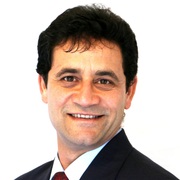 New Zealand
Sir Johan Walsh Research Institute,
University of Otago.
Allauddin Siddiqi
Address:
188E Queen Street North,
Dunedin, New Zealand.
Research Interests:
Oral and maxillofacial surgery and oral implants
Biography:
Allauddin Siddiqi PhD (NZ), MSc (Maxillofacial & Oral Surgery- cum laude) (SA), PDD (SA), AO CMF fellow (Switzerland), IBRA scholar (Germany), BDS (PK)
Primary research theme: Clinical and Applied
Allauddin Siddiqi graduated from Bahauddin Zakariya University, Multan, Pakistan in 1994.
He obtained his Postgraduate Diploma in Dentistry (2006) and then MSc in Maxillofacial & Oral Surgery (2008) with cum laude from University of the Western Cape, South Africa.
He was granted fellowship in Oral Surgery by The International Association of Bone Research (IBRA) from Johann Wolfgang Goethe-University, Germany (Frankfurt) and AO Cranio- Maxillofacial from Ludwig-Maximilians- University of Munich., Germany (Munich) in 2008 and 2009 respectively.
He has recently completed his PhD from the University of Otago, New Zealand (Dunedin).
His PhD project comprised of a human clinical trial, an in vivo sheep study and two in vitro human cadaver studies.
Human research investigated the surgical challenges and outcomes of new surgical sites of titanium and/or ceramic implants placed in the mid-palate and posterior mandibular region.
The relevance of the palatal region to implant dentistry in humans was studied by histological and examination in cadaver model.
The significance of the research field is the prompt and cost-effective rehabilitation of patients (often elderly and/or socioeconomically disadvantaged) who suffer the disabling handicap of edentulism.
The current research will have an impact on future oral healthcare as there are no randomised controlled clinical trials in the literature using zirconia implants supporting overdentures.
He has always adopted an innovative approach to dental research.
This is evident from his clinical research and his papers in refereed journals.