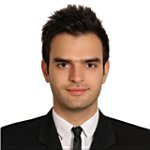 Iran
Department of periodontics and oral medicine,
School of dentistry,
University of Michigan,
Ann Arbor, USA.
48109-1078, 7342625890
Sajjad Ashnagar
Address:
Sajjad Ashnagar, DDS,
First year resident of Periodontics,
Department of Periodontics and Oral Medicine,
University of Michigan School of Dentistry,
1011 N. University Ave. Ann Arbor.
Research Interests:
laser dentistry, periodontics, implants and oral medicine.
Biography:
Master of science in Periodontics.
Publications:
Comparative efficacy of aloe vera and benzydamine mouthwashes on radiation-induced oral mucositis: a triple-blind, randomised, controlled clinical trial.
The comparative study of antifungal activity of Syzygium aromaticum, Punica granatum and nystatin on Candida albicans; An in vitro study.
Laser treatment of peri-implantitis: a literature review.
Comparative efficacy of topical curcumin and triamcinolone for oral lichen planus: a randomized, controlled clinical trial.
Bisphosphonates and connexin 43: a critical review of evidence.
Effect of different endodontic sealers on push-out bond strength of fiber posts.
Enoxaparin for the treatment of recurrent aphthous stomatitis: a pilot exploratory clinical trial.
Surface Treatment by Different Parameters of Erbium: Yttrium–Aluminum–Garnet (Er: YAG) Laser: Scanning Electron Microscope (SEM) Evaluation.
Effect of low level laser therapy on pain reduction after midpalatal expansion in rats.
L'etude comparative de l'activite antifongique de Syzygium aromaticum, Punica granatum et nystatine sur Candida albicans; etude in vitro.