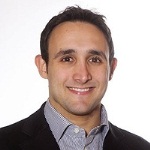 Italy
Research Assistant,
School of Dentistry,
University of Messina,
Messina,
Italy.
Gaetano Isola
Address:
Via Consolare Valeria 1,
Pad. CLOPD III piano.
Research Interests:
Dentistry, Periodontal disease, Clinical Odontostomatology
Biography:
Gaetano Isola is Researcher Assistant of Clinical Odontostomatology, School of Dentistry, University of Messina, Italy.
DDS at the University of Messina. PhD in "Phisiopathology of the Stomatognatic Apparatus and Dental Materials" at the University of Turin, Italy.
Researcher fellow at the "Laboratory the Study of Calcified Tissues and Biomaterials" and "Department of Periodontology" Université de Montréal.
Advanced Course in Periodontology, University of Ferrara. Master Course University of Verona, 2014.
Involved with several research projects in the field of the periodontology, oral surgery and orthodontics.
His research interests are mainly focused on the physiopathology of Periodontal Diseases and the jaw muscles, craniofacial growth, the aetiology and management of the different malocclusion and the relationship between jaw musculature and orthodontics.
Active member of The European Orthodontic Society (EOS), IADR and member of the Italian Society of Periodontology (SIdP).
Author of several international peer reviewed publications about orthodontics, masticatory function and periodontology.