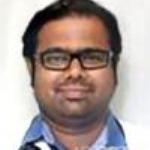 India
Professor,
Rajiv Gandhi University of Health Sciences.
9980045451
Praveen Jayaram
Address:
#111/30, 70th Cross,
5th Block, Rajajinagar,
Bangalore.
The Oxford Dental College and Hospital,
Bangalore.
Research Interests:
Clinical Trials, Dental Surgery and Dentistry.
Biography:
Publications:
Probiotics in the treatment of periodontal disease: A systematic review.
Desquamative gingivitis mimicking mild gingivitis.
Relationship Between Periodontitis And Anemia - Does It Exist?
Clinical Evaluation of Type I Bovine Collagen in the Treatment of Localized Gingival Recession.
A 5-Year Follow-up of an Implant Placed in a Patient with Generalized Aggressive Periodontitis.
Generalised Aggressive Periodontitis Associated With Massive Gingival Enlargement.