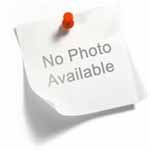 United States
University of Texas,
Health Science Center at San Antonio.
Hang Su
Address:
8210 Floyd Curl Dr,
San Antonio, TX 78229, USA.
Research Interests:
Deregulation of non-coding RNA and their role in cancer development;
The role of stress responses during cancer development;
Use of protectors in chemotherapy and radiation therapy.
Biography:
Dr. Su is an assistant professor in the Department of Radiation Oncology, Division of Radiation Biology at the University of Texas Health Science Center at San Antonio, Texas.
She got a PhD in 2008 from Sun Yat-sen University, China and has been working in this research area for over fifteen years.
Her graduate work was studying genome-wide genetic and epigenetic changes in hepatocellular carcinoma, and studying the role of miRNAs in the development of drug resistance and in tumorigenesis.
After graduation, she undertook post-doctoral training in UTHSCSA focusing on cellular stress responses, during which she also has gained a lot of experience to work on breast cancers and prostate cancers.
Understanding that cancer is a complex genetic disease involving structural and expression abnormalities in both coding and non-coding genes, the efforts of her laboratory are aimed at exploring the roles of small non-coding RNAs in cancer initiation and progression and exploring new therapeutic options for cancer patients. She has published a number of research articles on these topics, which have appeared in Cancer Research, Autophagy, Oncogene, to name a few.