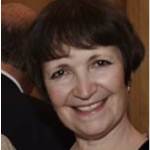 Carina Schey
Address:
University of Groningen.
Research Interests:
economics of treatments in leukemia
Biography:
Carina is a health economist and pharmacist with extensive experience within the pharmaceutical industry and clinical practice.
She joined GMAS after completing her Economic Evaluation in Health Care MSc at City University, London, during which time she spent 6 months working in Global Health Outcomes at GlaxoSmithKline.
Before specialising in health economics, Carina worked for 6 years as a Regional Manager in a private healthcare provider to the UK National Health Service.
She has also worked as a Senior Ward Pharmacist in the NHS and in Medical Information roles in the pharmaceutical industry.
Carina sits on a Clinical Research Advisory Board for Great Ormond Street Hospital Children's Charity.